Non-Profit
Accounting Services
Looking to make a real impact? Let Weinberg Partners handle the accounting, so you can focus on driving your nonprofit's mission forward.
As a nonprofit leader, we've developed streamlined processes and enhanced controls to ensure your finances are in expert hands, freeing you to do what you do best – fulfilling your mission.
Non-Profit Accounting Services
We understand nonprofits and their distinctive challenges. We ensure that appropriate internal controls, financial accounting, and compliance drivers are in place, fostering financial stability in nonprofit organizations.
Financial Management & Accounting
Payroll Processing & Administration
Meaningful Financial Reporting
Focus on your mission. We'll handle your books.
Financial Management & Accounting
Accurate and Timely Accounting. We handle all transaction postings, resulting in clean, well-organized books — giving you the peace of mind that your books are up-to-date and accurate.
Manage Financial Operations Including Accounts Payable and Accounts Receivable.  Our services are all-inclusive, including vendor payment and client invoicing.
Structured Month-End Close. Reliable and timely month-end financial statements are critical and it all begins with having accurate books. We will review your GL and ensure that all accounts are reconciled. You can be rest-assured that even the most complex balances are tied out.
Payroll Processing & Administration
Payroll processing, from start to finish.
Payroll administration, including setup, processing, and journal entries and reconciliations. 
Benefits administration, such as payroll deductions for benefit plans, paid and sick time-off tracking and monitoring retirement plan contributions and limits.
Meaningful Financial Reporting
Whether you are issuing financials to external stakeholders, or reviewing the numbers to track internal KPIs, our team of skilled accountants will issue comprehensive monthly reporting packages that covers these needs.

Forecasting & Budgeting.

Job costing and class tracking.

Preparing financials and projections for loan applications.

Providing accurate, timely data.

Grant Reporting
From the beginning, Weinberg Partners will identify your funding sources to establish and manage the nonprofit accounting process efficiently.

Additional reporting packages that track profit and loss by program and grant.

Grant Reporting completed on time and accurately. We ensure the reporting requirements of your funders are met and act as a liaison to the grantors, answering questions and explaining the financials directly to the grantors, as needed.
Grant Compliance
Providing grant oversight to ensure program activity is following grant requirements and in alignment with KPIs.

Attending meetings, webinars, and conferences with grant program staff to develop an understanding of the specific grant and business processes involved in managing grant compliance.

Developing and managing tracking systems of deliverables as required for reporting.
Board Support
In addition to our standard financial reporting package, our financial packages for board members includes information by funding source with accompanying visuals.

We can discuss the financials with the board directly and prepare financial analysis necessary for audits and donor reviews.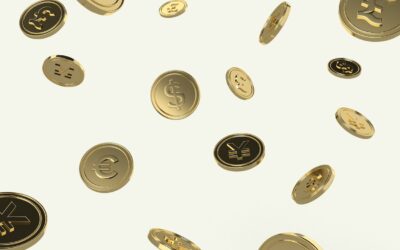 Turning a profit is at the heart of running any successful company But without an even and predictable flow of cash into the company, you can't cover your overheads, you can't pay your employees and you can't run your day-to-day operations – let alone think about expanding and growing the business.
read more
Looking for more insights on running a successful company?
Subscribe to our newsletter, OnPoint!
Las Vegas Office
9205 W. Russell Road, Suite 240 | Las Vegas, Nevada 89148 USA
Chicago Office
250 Parkway Drive, Suite 150 | Lincolnshire, Illinois 60069 USA